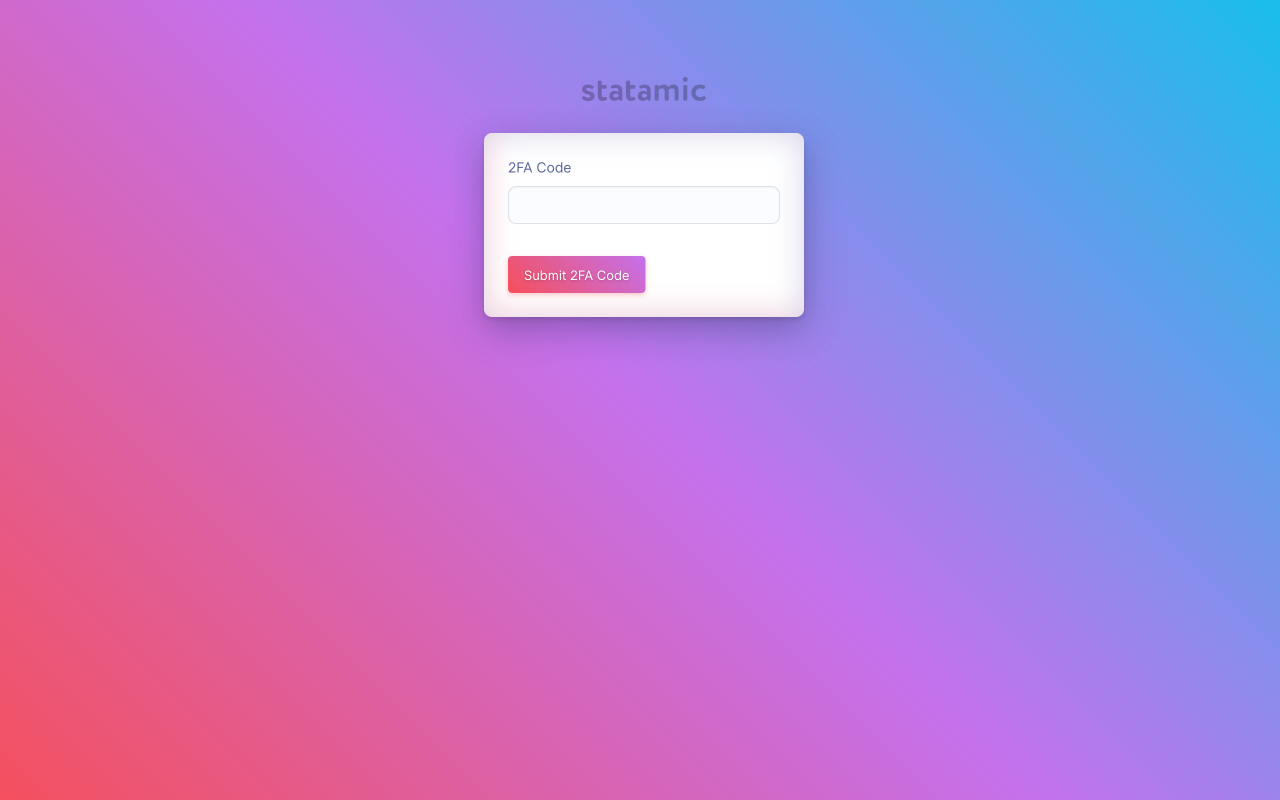 Two Factor Login for Statamic 3
Statamic 2FA is a middleware addon for Statamic 3 that adds 2FA (2 factor) auth to the control panel of Statamic 3 using time based codes.
Pricing
Statamic 2FA is commercial software. You do not need a licence for development but when you are ready to deploy the site to production please purchase a licence per site on the Statamic Marketplace.
Install
Install the addon using composer
composer require kind-work/two-fa
Usage
Add the two_fa field to your user blueprint. Edit your user profile in the control panel (CP) to set up 2FA protection for your account.
title: User
sections:
  main:
    display: Main
    fields:
      -
        handle: name
        field:
          type: text
          display: Name
      -
        handle: email
        field:
          type: text
          input: email
          display: 'Email Address'
      -
        handle: roles
        field:
          type: user_roles
          width: 50
      -
        handle: groups
        field:
          type: user_groups
          width: 50
      -
        handle: avatar
        field:
          type: assets
          max_files: 1
      -
        handle: two_fa
        field:
          type: two_fa
          localizable: false
          display: 'Two FA'