Learn How to Build Profitable Statamic Sites Next Week!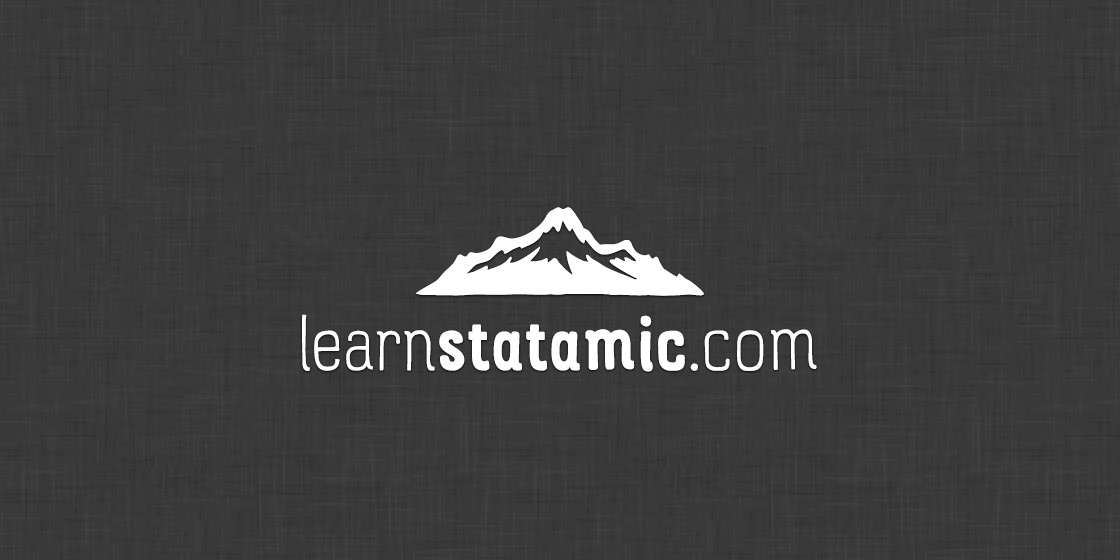 ---
Next Monday, December 19th, we're launching our first paid Statamic course, which will cover the ins and outs of building sites quickly and efficiently with – you guessed it – Statamic.
In this course, we'll be building a real site from the ground up all the way through launch. Learn tips, tricks, and workflows you can use to speed up your site builds, saving you development time and putting more money on your bottom line.
And best of all? We'll be sharing an exclusive coupon code for $25 off the course, available only to our mailing list. You can sign up down there in the footer.
You can bookmark learnstatamic.com, where the course will go live in less than 1 week. Stay tuned!