I have been playing around locally with the free trial (version 2.10.7) on my windows machine. I notice the text "There was a problem communicating with the Statamic Outpost." at the top of the CP.

I didn't pay much mind to it, but today when I read that there have been 2.11 updates, I clicked the updater tool and got a page full (83 lines) something going wrong.
"Whoops, looks like something went wrong. 1/1 RequestException in CurlFactory.php line 187: cURL error 60: SSL certificate problem: unable to get local issuer certificate (see http://curl.haxx.se/libcurl/c/libcurl-errors.html) ..."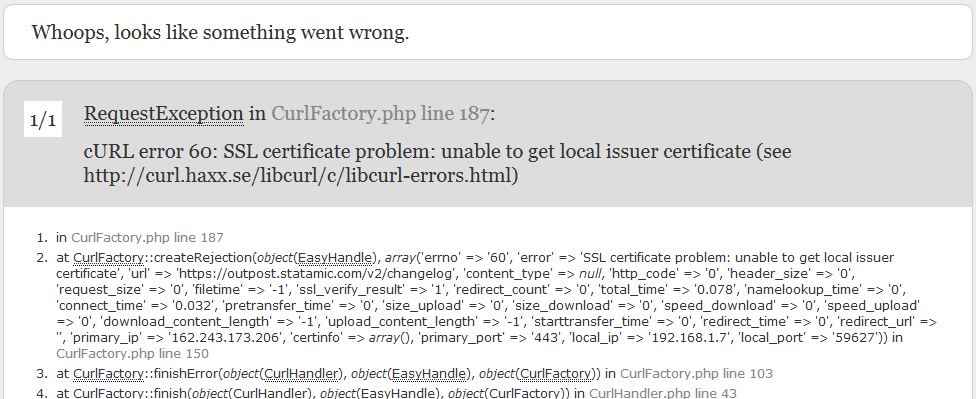 Any help would be appreciated.