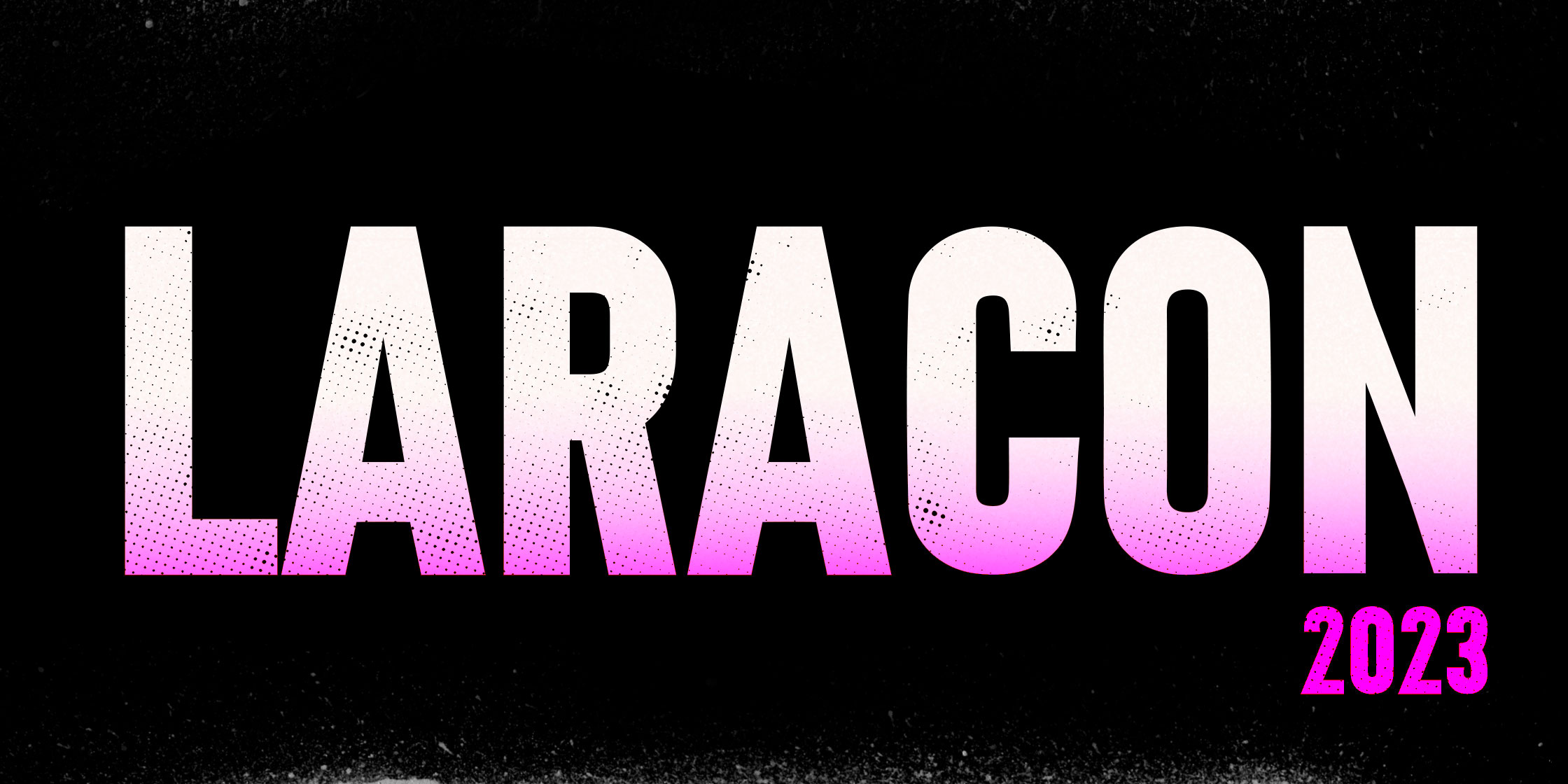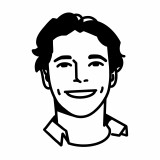 Joshua Blum
August 11th, 2023
Howdy, y'all! 🤠 Having returned from the two-day conference and fiesta that was Laracon US 2023 at Marathon Music Works in the heart of Nashville, TN, I have some tunes, tales, and talk tips to share with you, fine folks.
When Nature Played the Opening Act
Living in Germany, I've seen storms, but never a heavy-hitter like the one Nashville served up on Tuesday. The downpour and thunderstorm meant flights got delayed and even canceled. Jason, Jesse, and a bunch of others felt Mother Nature's wrath. Some even missed part of the conference because of it. In Nashville they say It ain't the heat, it's the humidity and it's true. This can't be explained but can only be felt, especially in July.
Despite this tempestuous start, we cozied up and shared a spacious Airbnb just a hop away from the venue.
Music City Madness
Nashville's bar scene is as vibrant as a fresh coat of paint on a barn. Honky Tonkin' on Broadway, the Laracon After Dark party at Tin Roof, and of course, the ubiquitous country music – it's like being in a never-ending encore.
For a German, the culinary scene was a bucket list moment (lol). Between Hattie B's hot chicken that set my soul (and mouth) on fire, southern BBQ goodness, Shake Shack burgers, and Chick-Fil-A, I was in food heaven. And the sweet tea! I have learned from my mistake at Flat Camp and went with the unsweetened one.
Tuesday evening we went to the 16-bit Bar and Arcade enjoying some fine beverages while playing all kinds of arcades, bowling, and Mega Jenga (I made the tower fall over 😅). We were also on a mission to make Vim fill up the entire leaderboard on one of the arcades. Jesse approved of this with great joy.
"Laracon in Nashville was RAD… Awesome talks, cool tech, great music, amazing food, and absolutely wonderful people! I'm thankful for such a kind and encouraging community, even if only 1.2% of them use Vim!"

— Jesse Leite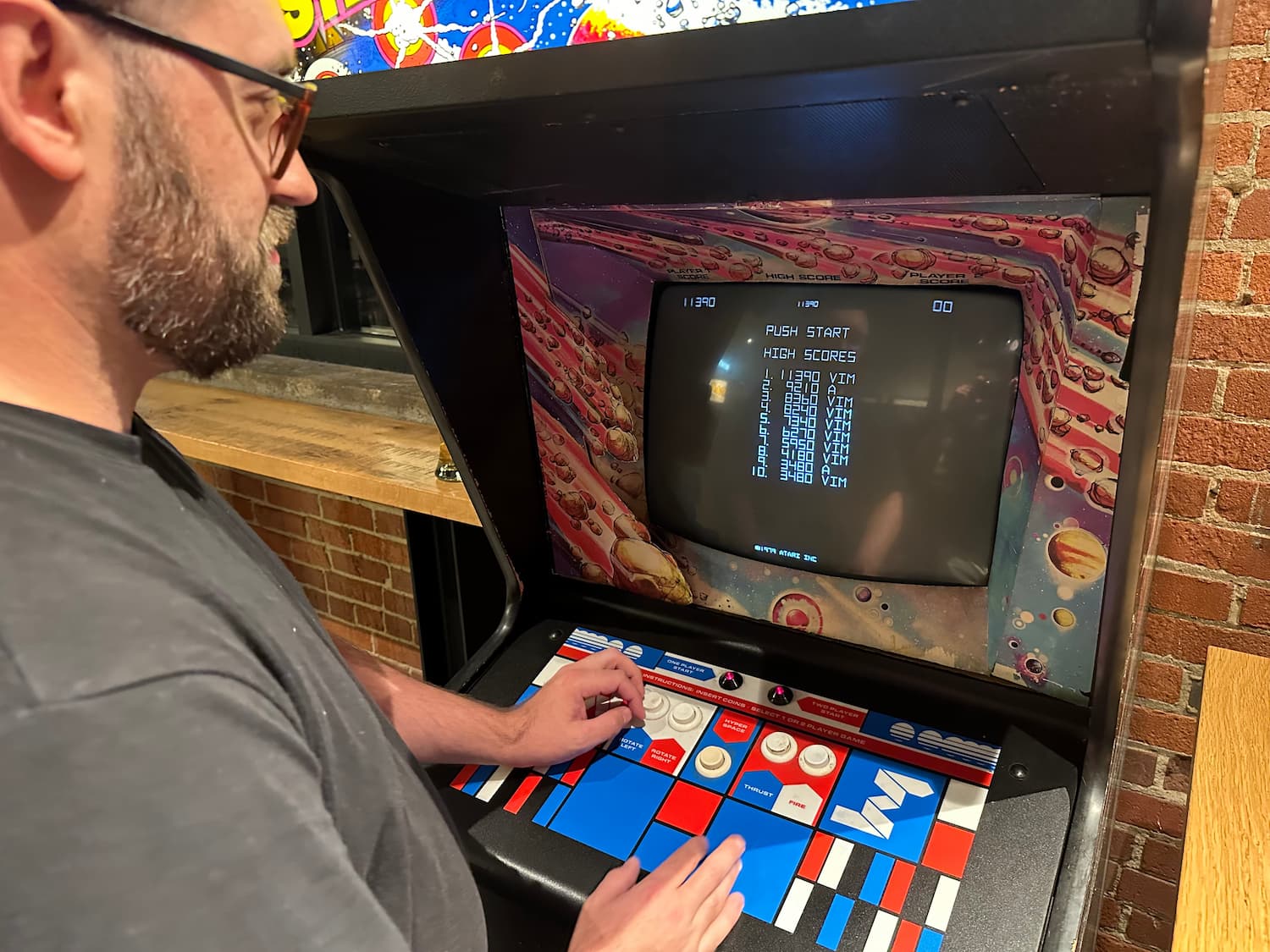 "Had a great time at Laracon this year. It was great to see everyone again after so long. The talks were inspiring, the people were friendly, and the chicken was hot. Especially looking forward to using Laravel's new Prompts feature!"

— Jason Varga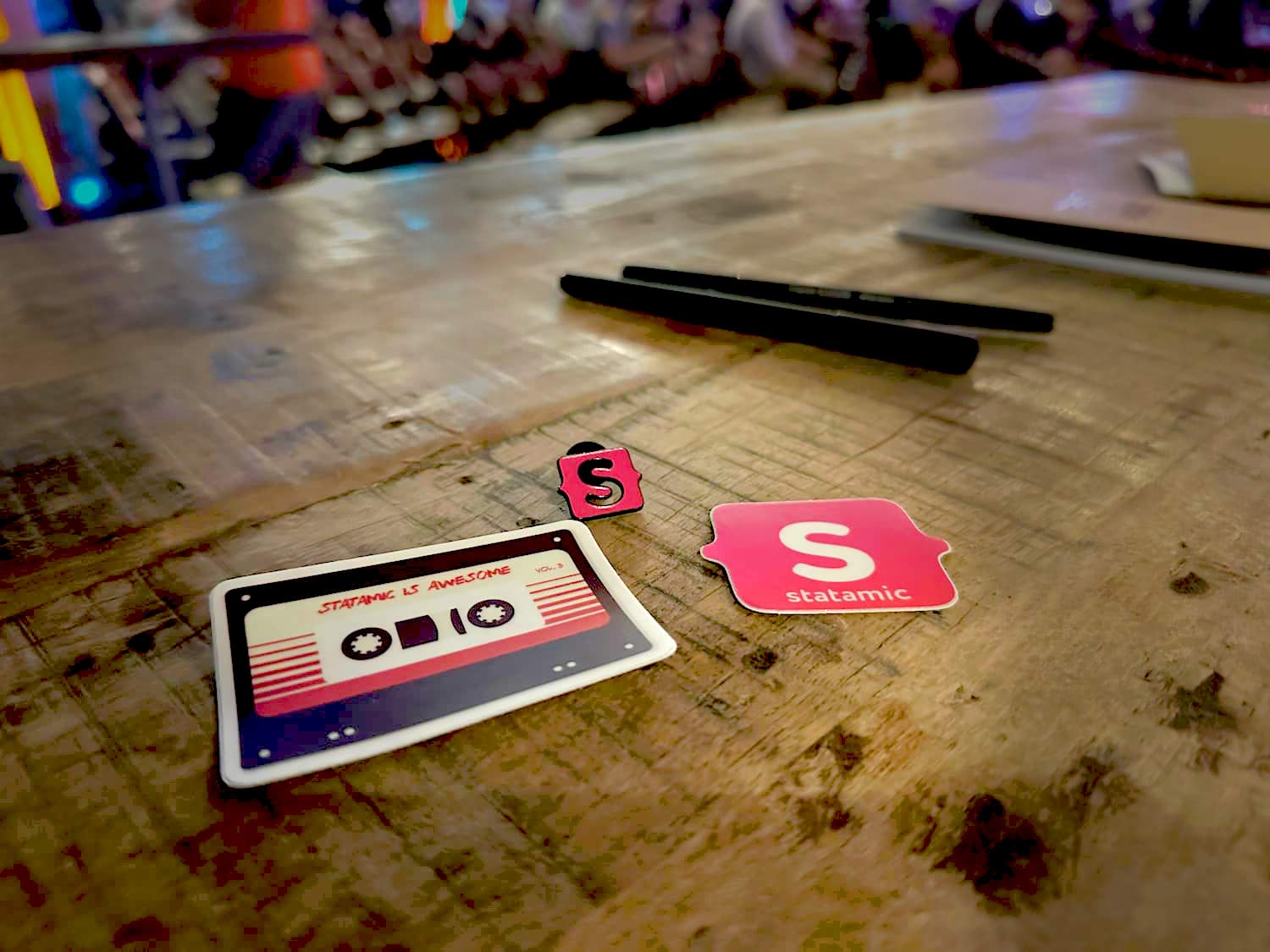 Conference Highlights
The scheduled talks were hand-picked and very well-balanced. From inspirational talks to demos of new and existing projects, there was something for everyone.
Jason, Jesse, and I liked the Laravel Prompts talk from Jess Archer the most since we just love and live in the terminal. Kudos to Jason for being quick on the draw — he's already working on bringing the feature to our CLI (check out the progress here).
The introduction of Livewire v3 by Caleb Porzio as well as the State of Laravel keynote by Taylor Otwell with the announcements of Herd, Folio, Volt, and more, were also among our highlights.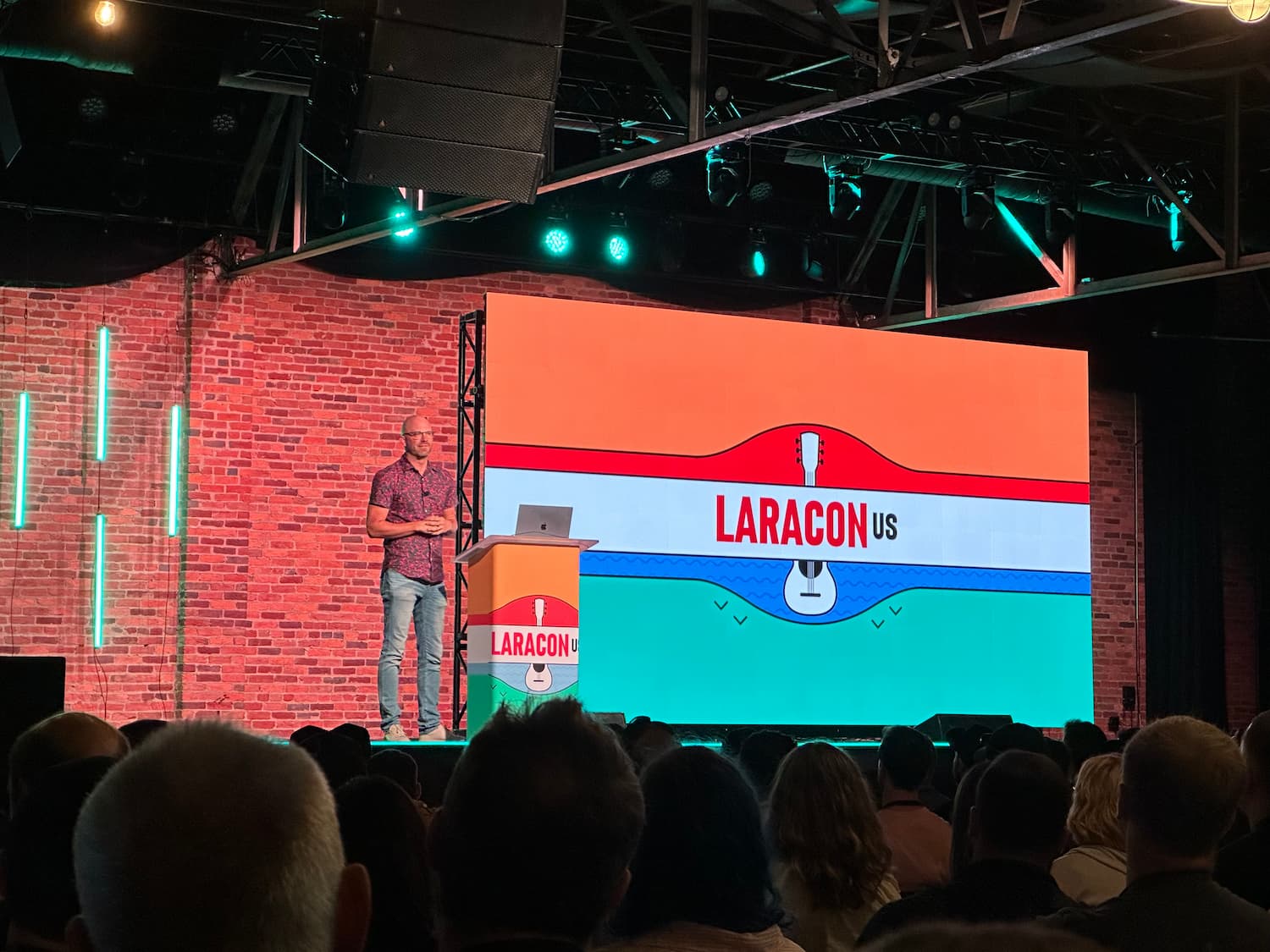 Laravel Herd will make it even easier for new folks to give Laravel and Statamic a try by simplifying the setup on their machines. We'll bring you some more content on this in the near future. Check out all of the conference talks right here.
And Vince, you legend! He whipped up an addon while at the conference, mostly during the break between the talks. What a guy!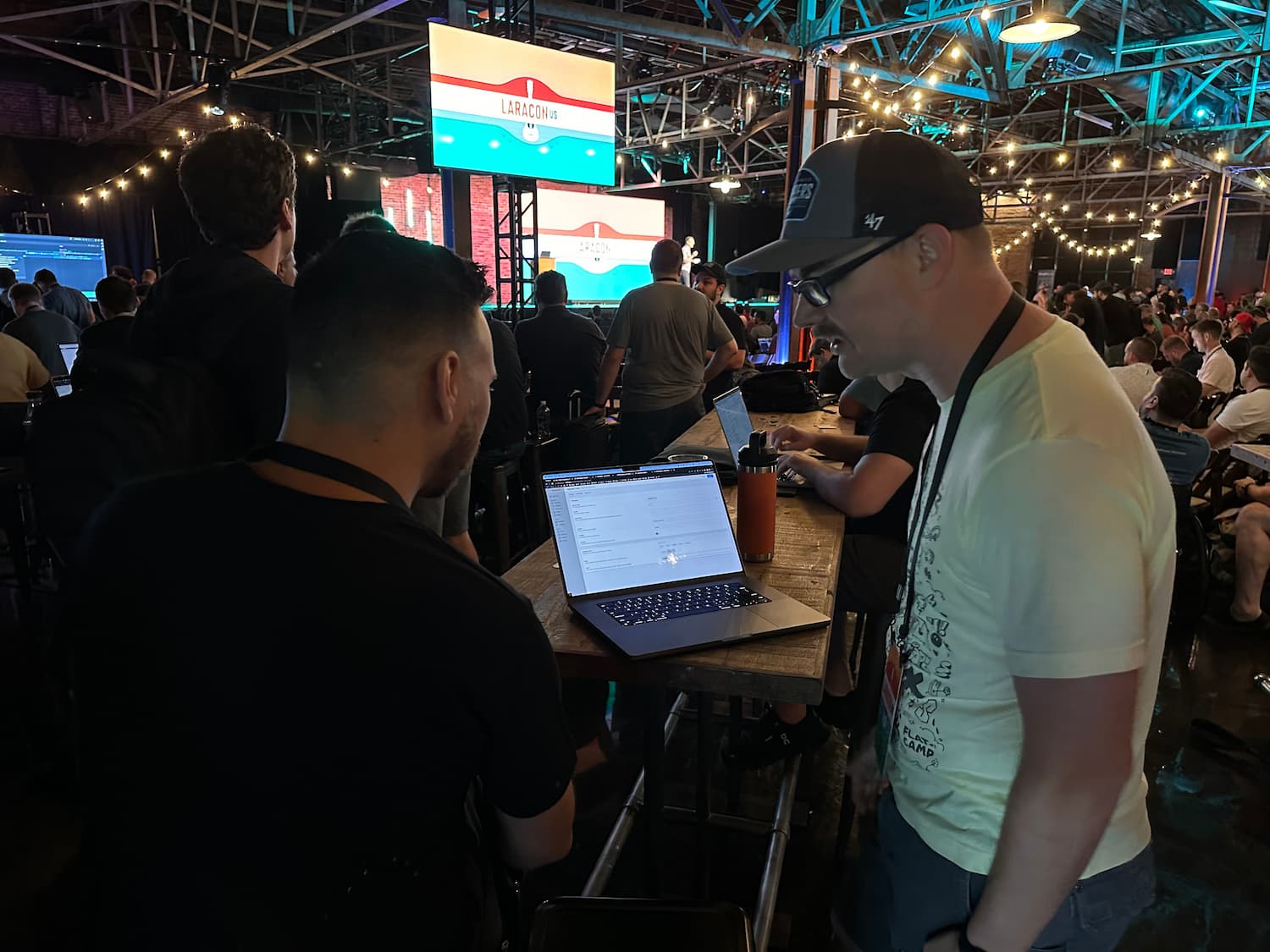 Also, we had an epic Statamic meetup on Thursday evening at the Urban Cowboy in east Nashville. Cocktails, whiskey, bourbon, and wood-fire pizza! Christian, you da MVP for that recommendation!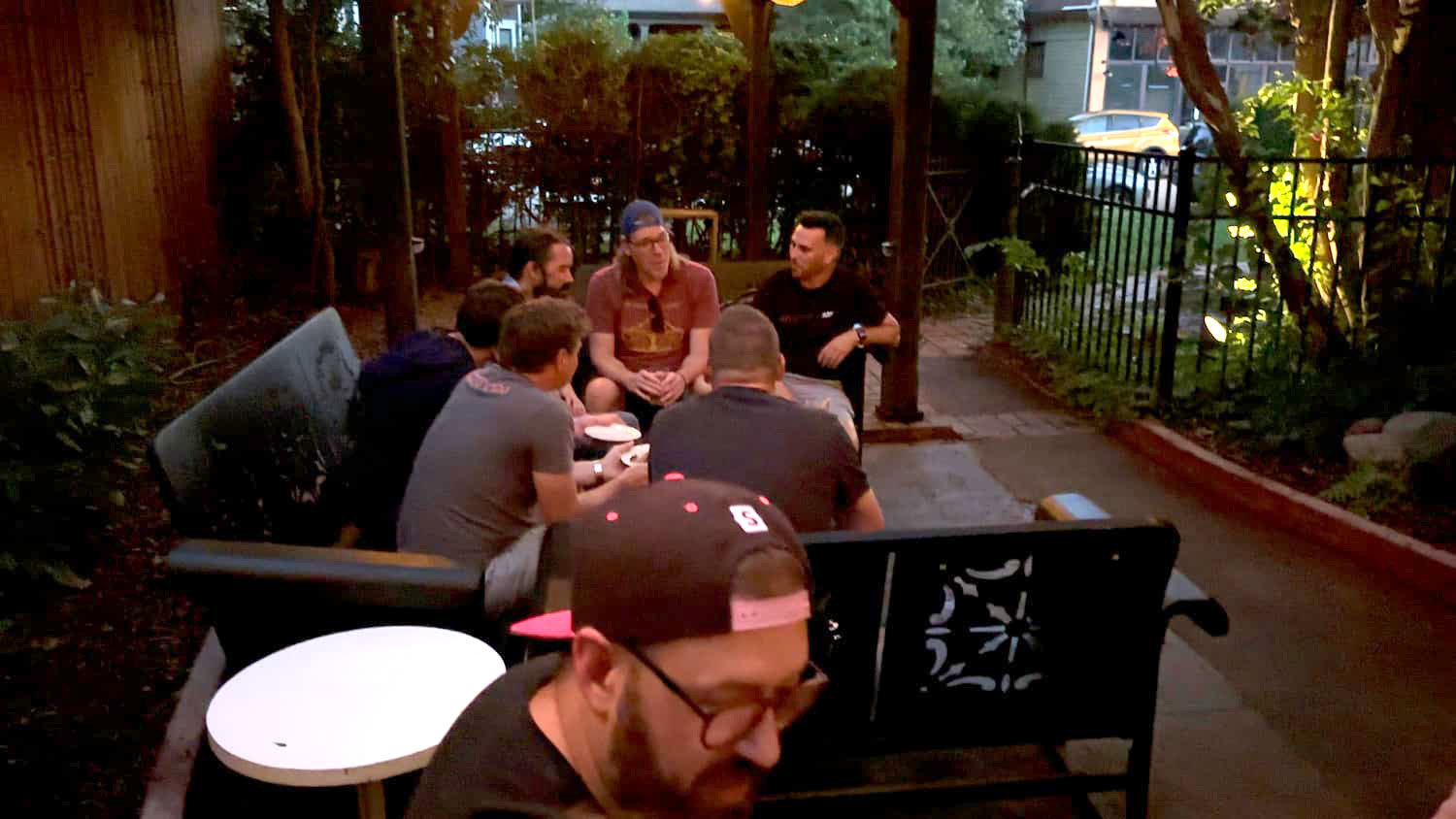 Jesse got out of this trip what he wanted for a long time: A picture with the mysterious Mr. Ninja.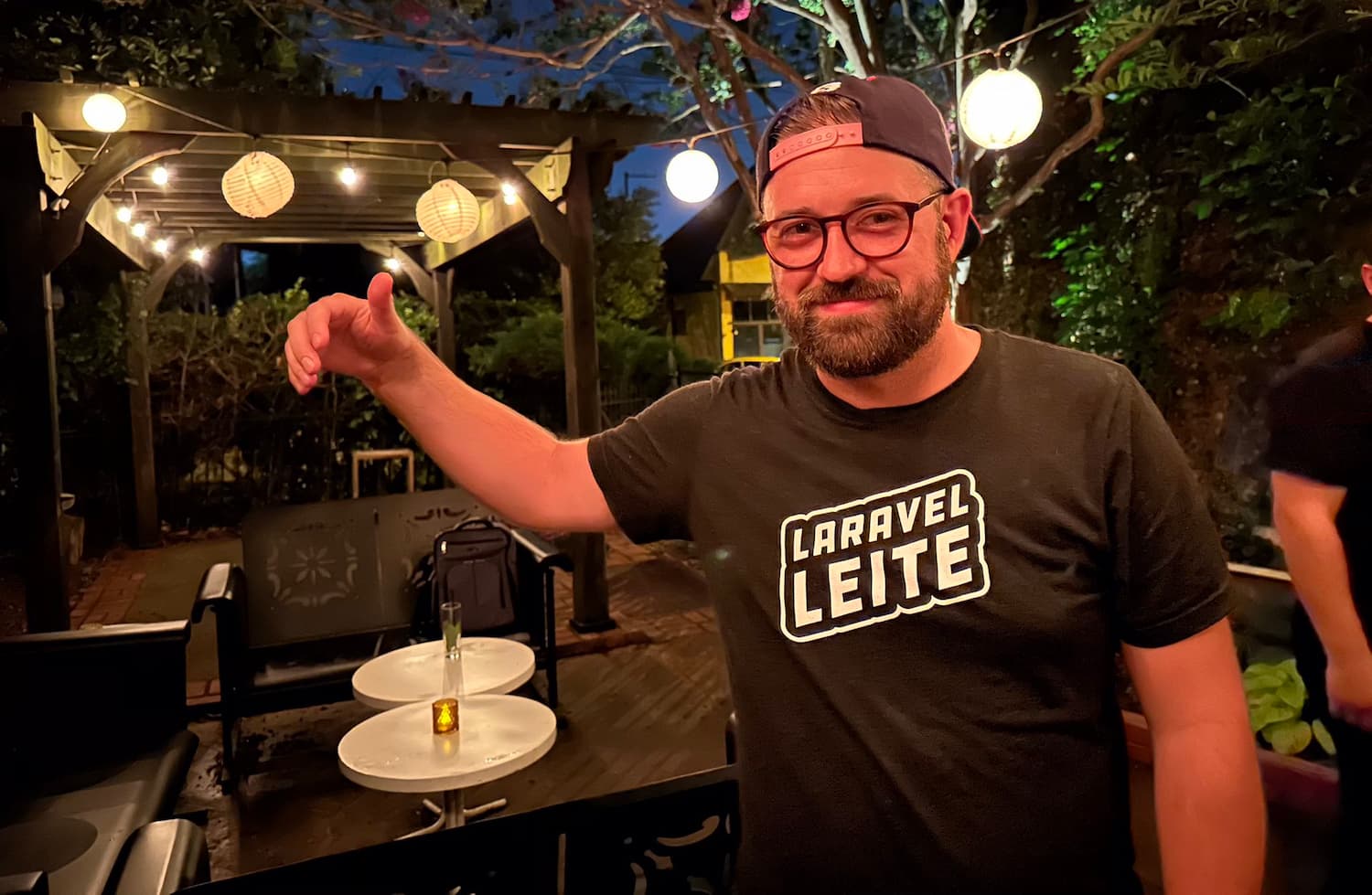 In Closing
Laracon US 2023 was more than a conference. It was a rendezvous of minds and a celebration of Laravel and Statamic (shoutout to all the Statamic Partners and community members that were there).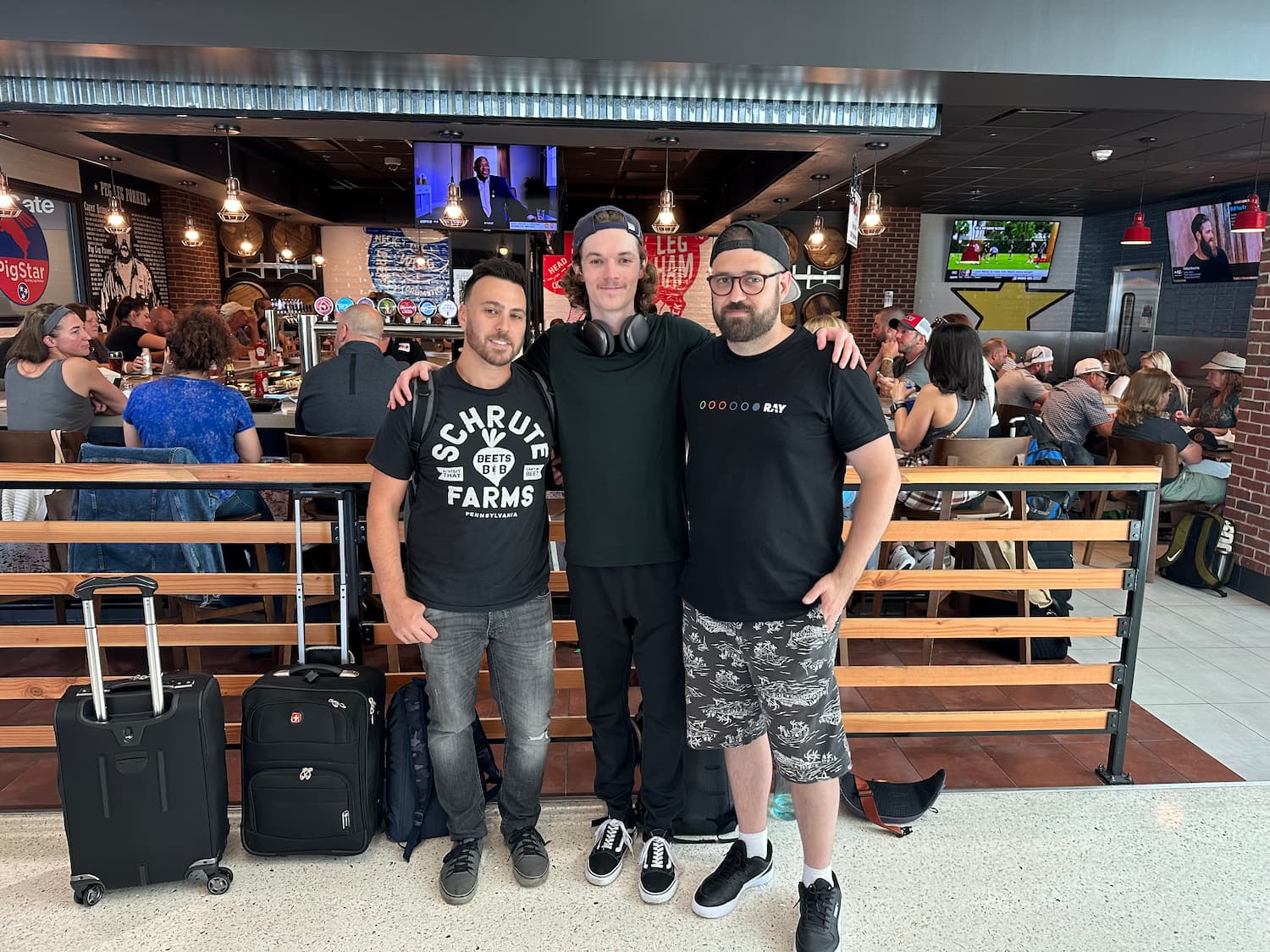 Already strumming my guitar and looking forward to the next Laracons, and of course, Flatcamp EU. Till then, keep the code clean and the BBQ messy!
Stay rad and take care, y'all! 🎸🔥🐔