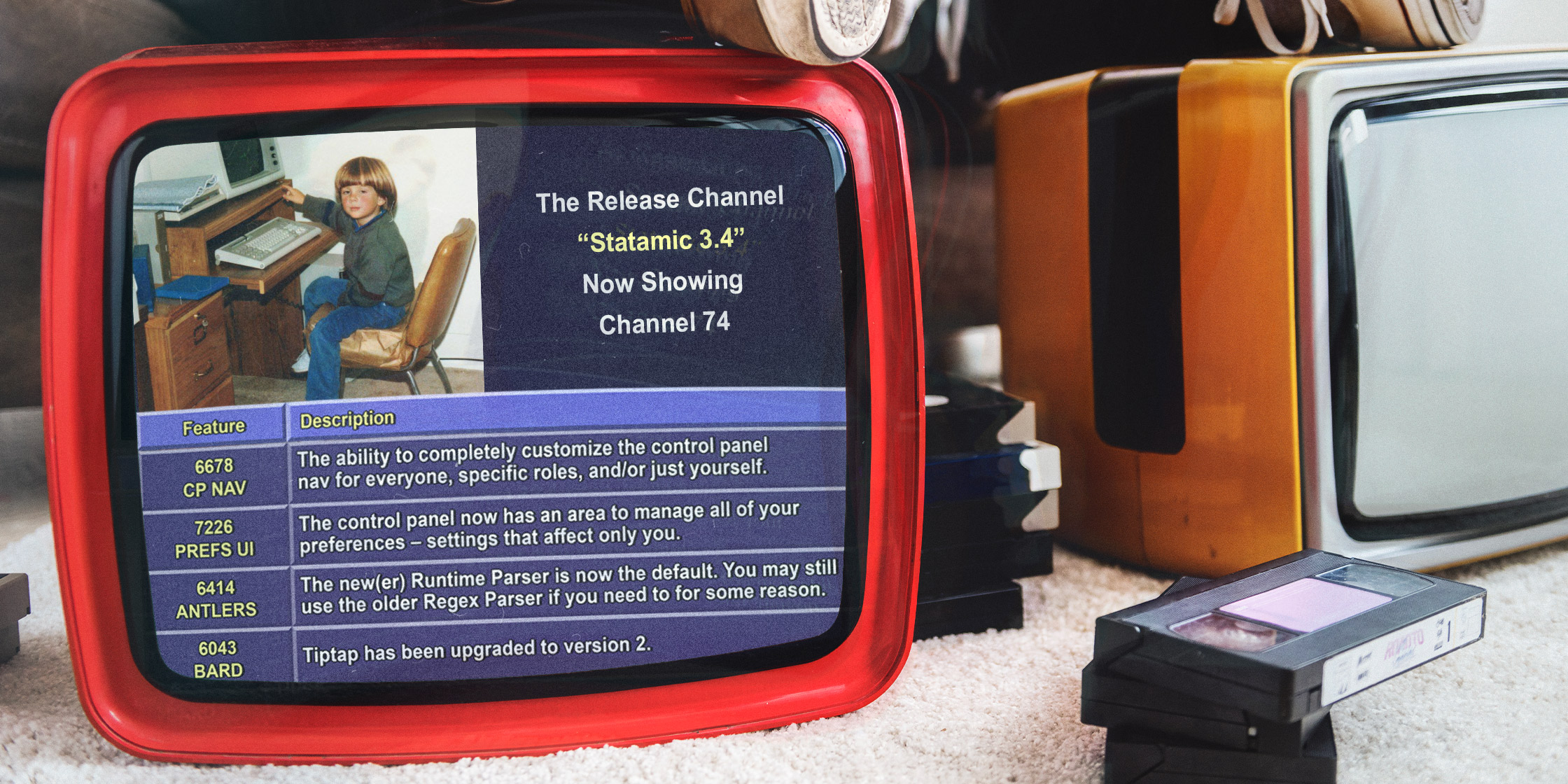 Jack McDade
January 27th, 2023
Statamic 3.4 is here with big improvements to Bard, Control Panel customization and configuration, multi-lingual sites, and search.
3.4 also sets the new Runtime Antlers Parser as the default. Let's wave farewell to our old friend Regex Parser — he who so faithfully carried the burdens of parsing our tags and variables — as he sails off into the sunset.
New Features in Statamic 3.4
3.4 is packed full of improvements and enhancements across the entire application, but we'll cover the big ones here in this blog post. To explore all the smaller, more nitty gritty details, check out the Release Notes. Grab a fresh cup of coffee, there's a lot.
Control Panel Nav Customizer
If you've ever thought to yourself "Gee, I'd love to move this Articles collection to the top level of the nav and hide the Collections area entirely for my editors", you're in luck.
You can now rearrange and customize the side nav all day and all night long. You can add your own links, remove links and sections, and have different navs for different User Roles or Users.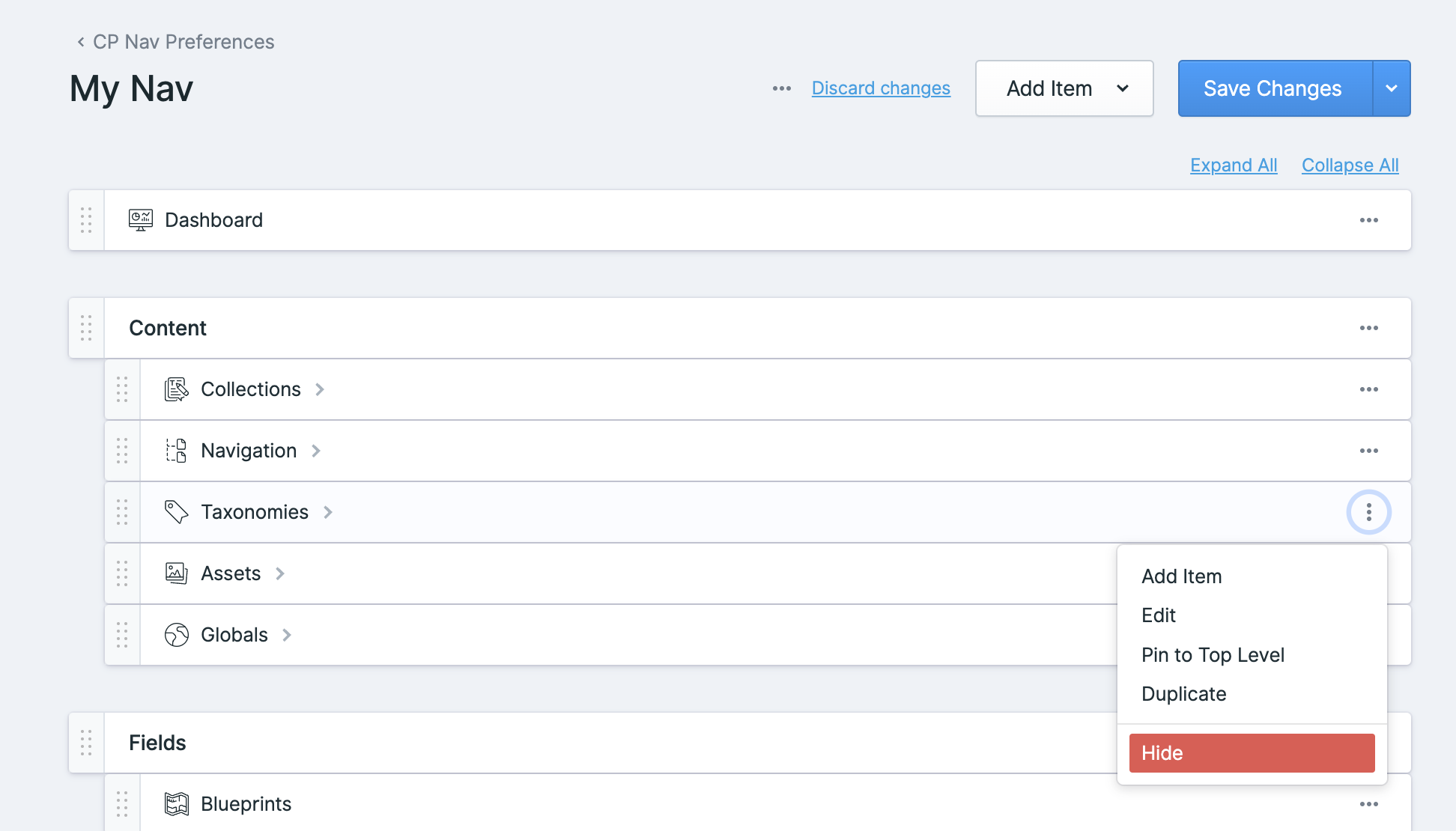 You get to this area from a new link in the Global Header.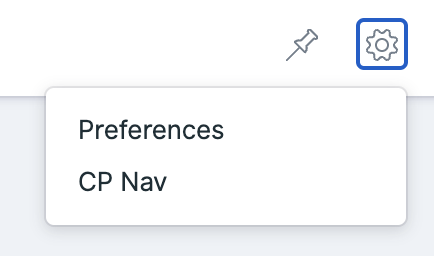 This screenshot leads us to the next big feature in 3.4…
Preferences Editor
The Control Panel now has the ability to edit all of your relevant preferences — settings stored on the User or Role level. Now you can easily set the Locale used to translate the Control Panel, set your Start Page, edit your Favorites, and have them each be unique to a user or Role.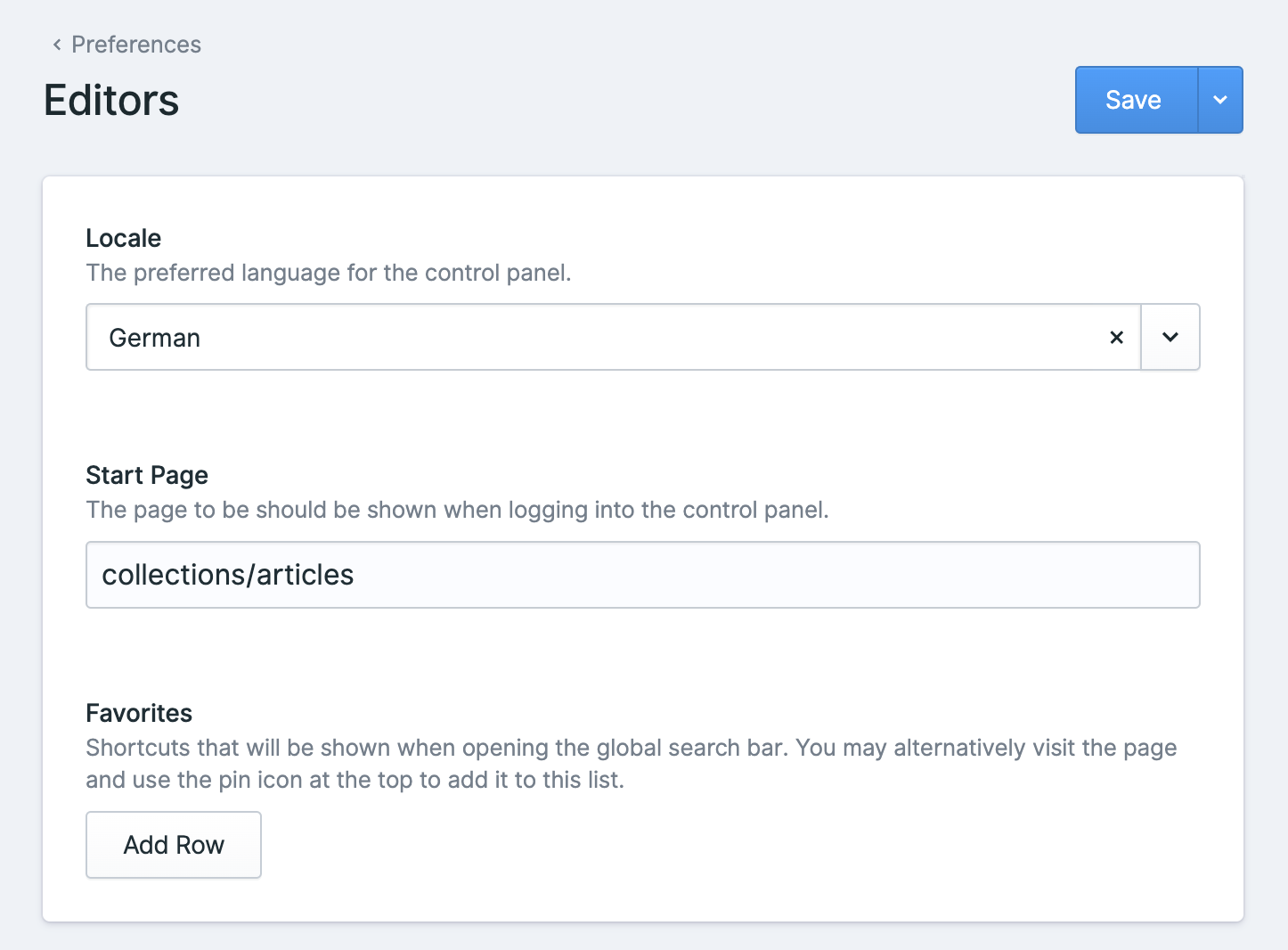 Addons can tap into Preferences and add fields, allowing a whole new level of customization into the Control Panel experience.
TipTap 2
TipTap, which powers the Bard fieldtype, has been upgraded to version 2. This was a significant update (thanks for being a huge help, Spiegel) and enables a lot of new addon and extension possibilities, as well as bringing a number of features into core that needed to be addons in TipTap 1 (e.g. Text Alignment, Character Limit, Smart Typography).
Most people might not really notice a difference as everything works the same as before, but we promise that cool things are coming with this update.
Inline Bard
Bard now has an inline/minimal UI mode, which allows it to be more easily dropped into Grids, Replicators, and other tight spaces. Thanks to Jack Sleight for this PR!
Image Transformation/Resizing on Upload
You can now configure preset transformation rules to run on all uploaded images, which provides the solution to the age old "how to I stop my client from uploading 20mb JPGs" problem. Hurray! 🎉
Breaking Changes
There shouldn't be any breaking changes for most users — though if you were relying on a few bug behaviors (namely with custom content queries on multi-sites), be sure to view the upgrade guide to see how to make the appropriate improvements and adjustments.
The Rest
Check out the Release Notes to see the full list of enhancements and fixes in 3.4, and take a peek at the the roadmap to see what's coming next!