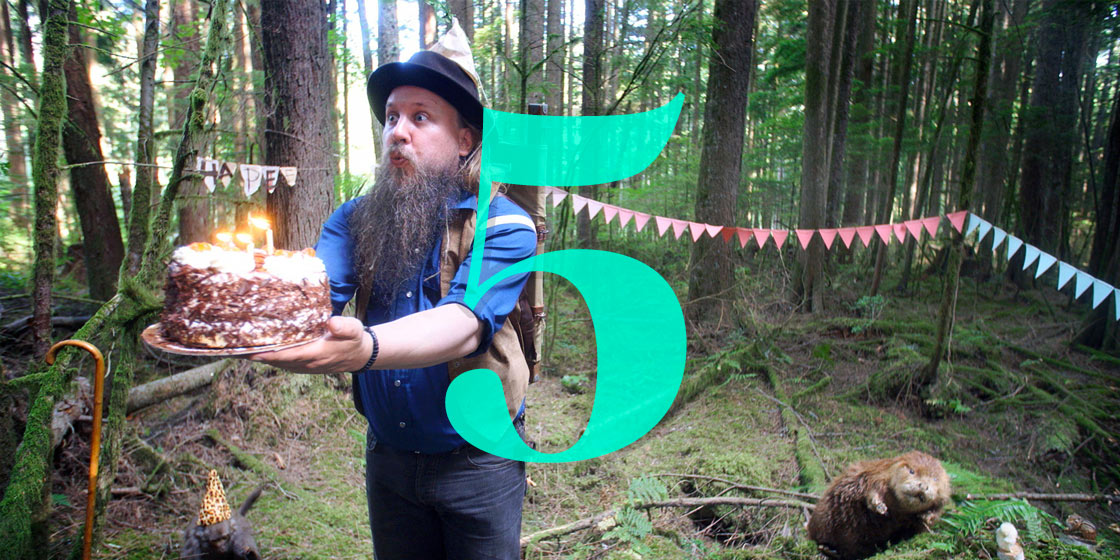 Jack McDade
June 19th, 2017
Today Statamic turns 5 years old.
I write what feels like the same blog post every year…" I can't believe it's been $age years already!" Well, it's true. In internet years, Statamic is a fully grown adult with mortgage payments and a 401k. Statamic can relax with a glass of single-malt scotch whiskey, teach younger softwares how to grow up and be a responsible citizen, pay taxes, treat others like you'd treat yourself, and to be sure to vote in elections.
Statamic has seen other CMSes come and go, watched the rise and fall of Angular, joined in the search-party for PHP 6, danced like nobody was watching along with Gangnam Style, and saw the birth of Condescending Wonka, the Overly Attached Girlfriend, and the Ermagerd girl. Statamic enjoyed new episodes of House and 30 Rock during the week, cried during The Office's finale, and doesn't really understand the appeal of fidget spinners (but secretly wants one).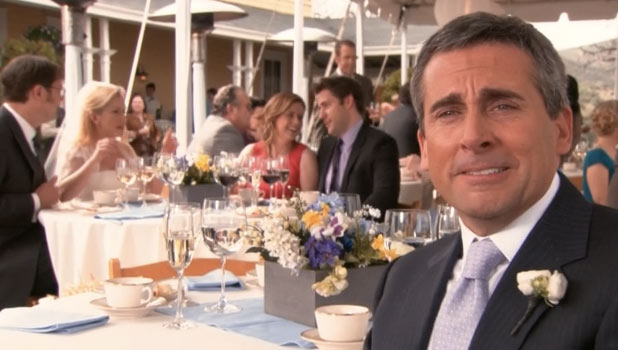 A lot happens in 5 years. And a lot stays the same. Statamic is still fast and flexible. More-so than ever. Statamic is still way better than WordPress (it's just science). And still to this day, almost nobody can pronounce Statamic correctly.
What's next?
So what's in store for the next 5 years? In short, we have no idea. We do have plans, hopes, and dreams, and maybe they'll come true. They're all dependent on you. If you still love building version-controllable, flat file websites with an intuitive control panel (and other marketing phrases), we'll be here supporting it.
We'll build the features needed to stay up to date with the modern web, keep the bugs fixed, help you become better developers, hop on calls with your clients, explain why it's better than WordPress, log into your servers and fix configuration issues (when we have time), hang out with you in Slack, meet you at conferences, record screencasts and show you neat tricks you have missed in the docs, continue to improve the design and UX of the control panel, hopefully grow our dev team, and take the weekends off to be with our families.
If you keep using Statamic to grow your business, we'll keep growing Statamic to make you more effective. It's as simple as that. That's the 5 year plan. The 10 year plan. There is no other plan, not one that matters.
We take our responsibility seriously. We're here to support you, because when you buy Statamic, it supports us. We're not looking for an exit. Are there even exits for self-hosted content management systems? I doubt it. We're just planning to continue grow this product as a sustainable, mutually beneficial business. That's the deal.

Thank you for 5 years. We hope you stay with us for many more. Keep requesting features, reporting bugs, telling other developers about Statamic, pitching it to your clients, blogging about it, tweeting your site launches, and trying to pronounce it. We'll be here with you every step of the way.
❤️