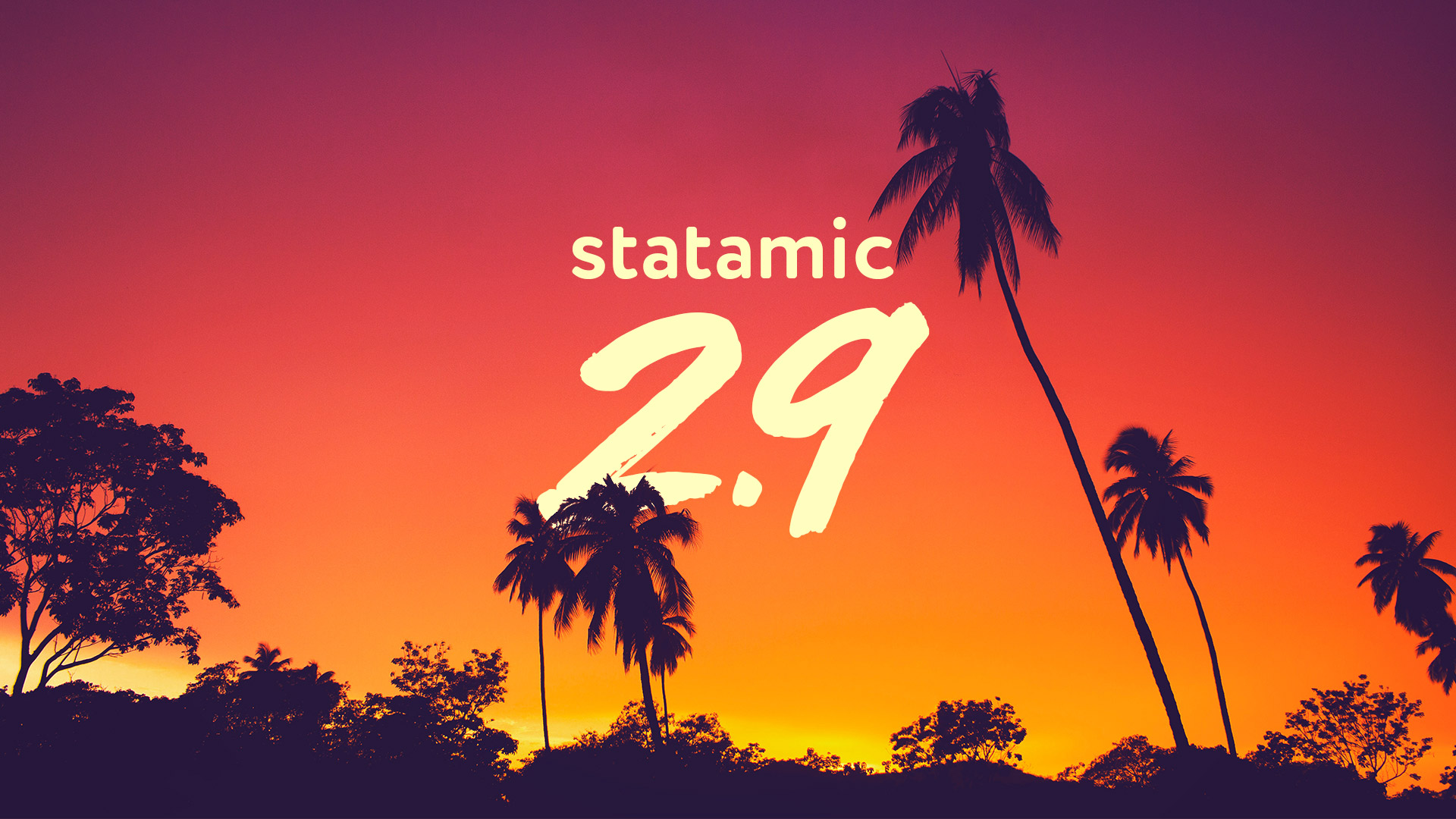 Jack McDade
May 21st, 2018
We are pleased to announce the next major Statamic release: 2.9! Packed full of features, enhancements, and improvements to enhance the developer experience, this update is nearly guaranteed to make you smile. Or dance. But you don't have to take my word for it, watch this video!
A brand new Fieldset Builder!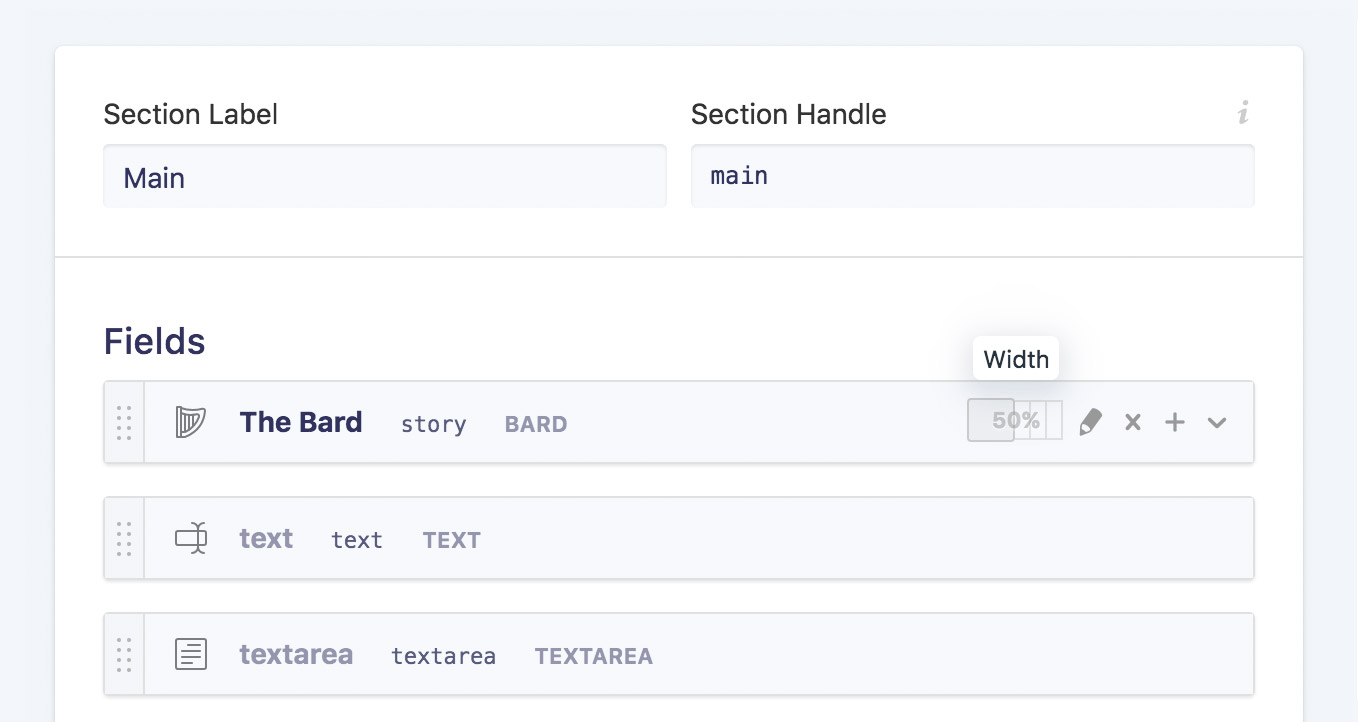 We've redesigned the Fieldset Builder from the ground up. No more modals on top of modals, this experience is as intuitive as we could possibly make it. You can now scaffold out your fields on the fly, rearrange and reorder at will, control field widths inline, filter and search fieldtypes with a new picker, and more. We think you're gonna love it.
Publish tabs!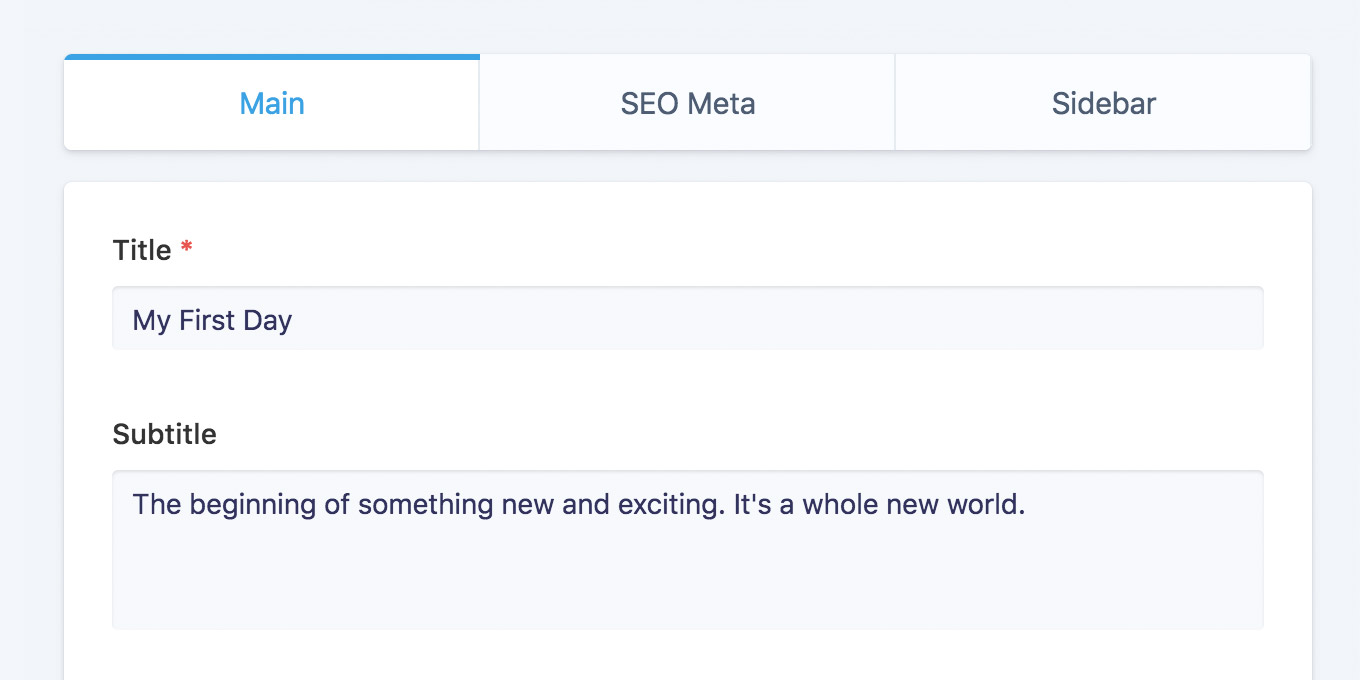 This has probably been the number one feature request of all time. We reimagined the entire Publish process, from the Fieldset Builder all the way through to the Publish screen on all device sizes to ensure every aspect of the experience was intuitive and tightly integrated.
Not only can you now group your fields into tabs, but you now have complete control over the required system fields, labels, and even sidebar.
And so much more!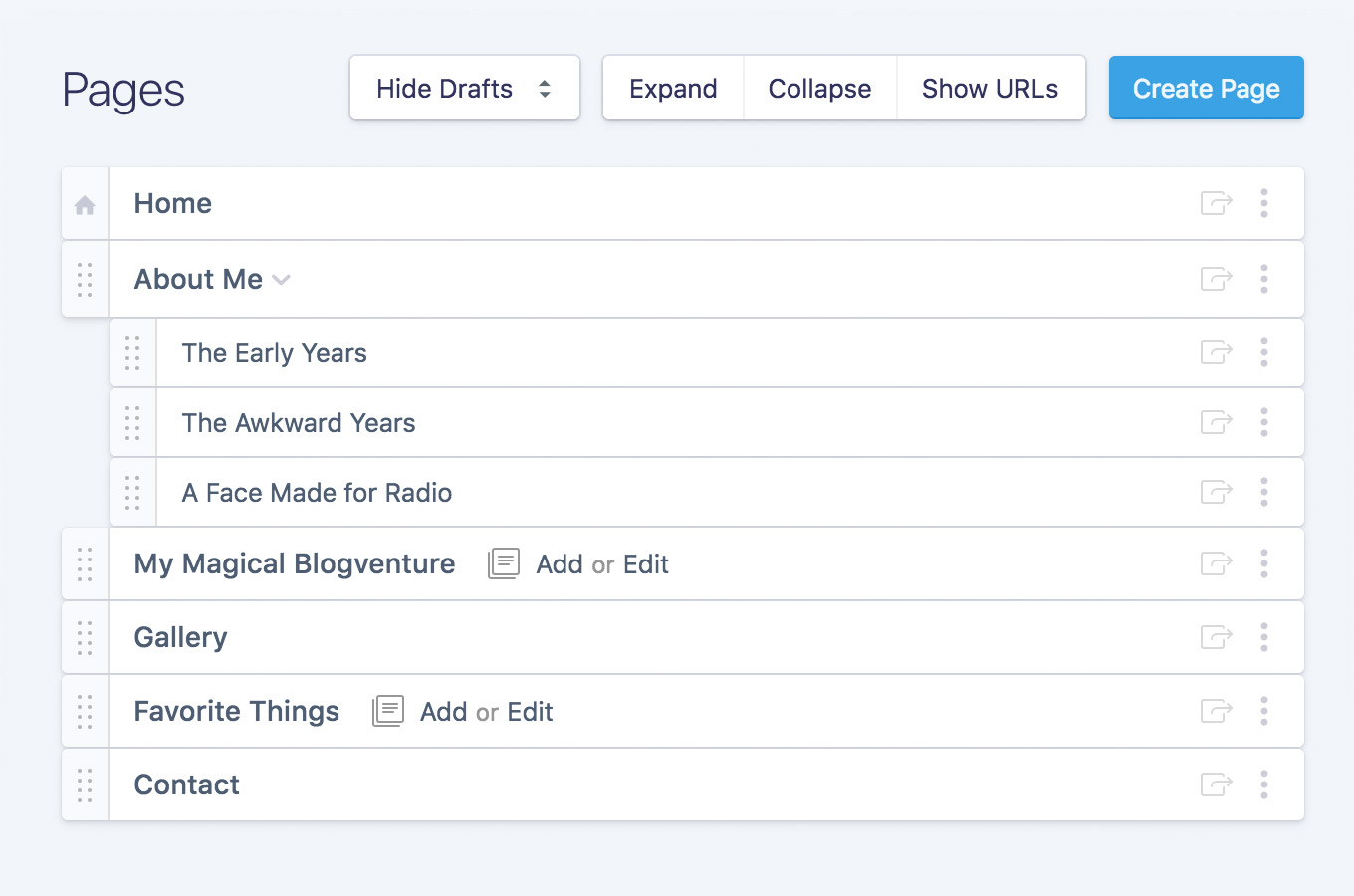 Like…
Redesigned Page Tree component
Highly configurable Entry and Taxonomy listing table columns
New Greater Than and Less Than conditions
Tailwind CSS and Webpack in the Control Panel
Added the Symfony YAML Parser (optionally replacing Spyc)
Multi-lingual improvements
Bard improvements
Loads of bug fixes
So go visit the changelog to explore the full list of features, enhancements, and fixes, and tell us what you think!