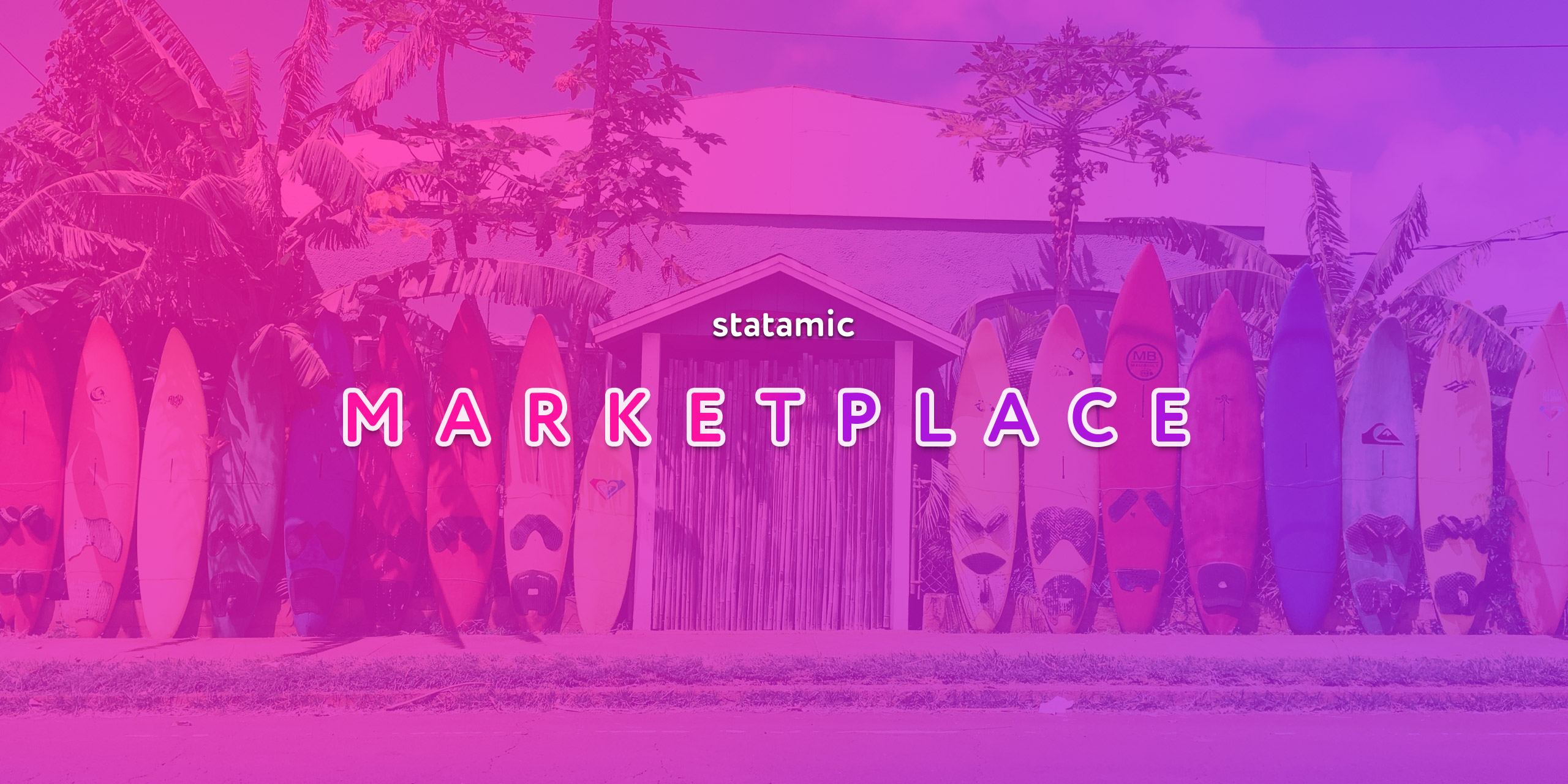 Jack McDade
April 3rd, 2018
Jason and I have been working on this off-and-on again for years. Literally. I could write a small handbook about the things we've learned along the way, but suffice it to say, it's been a long time coming and we're super excited to launch this!
As of today, the brand new Statamic Marketplace is live and open to the public!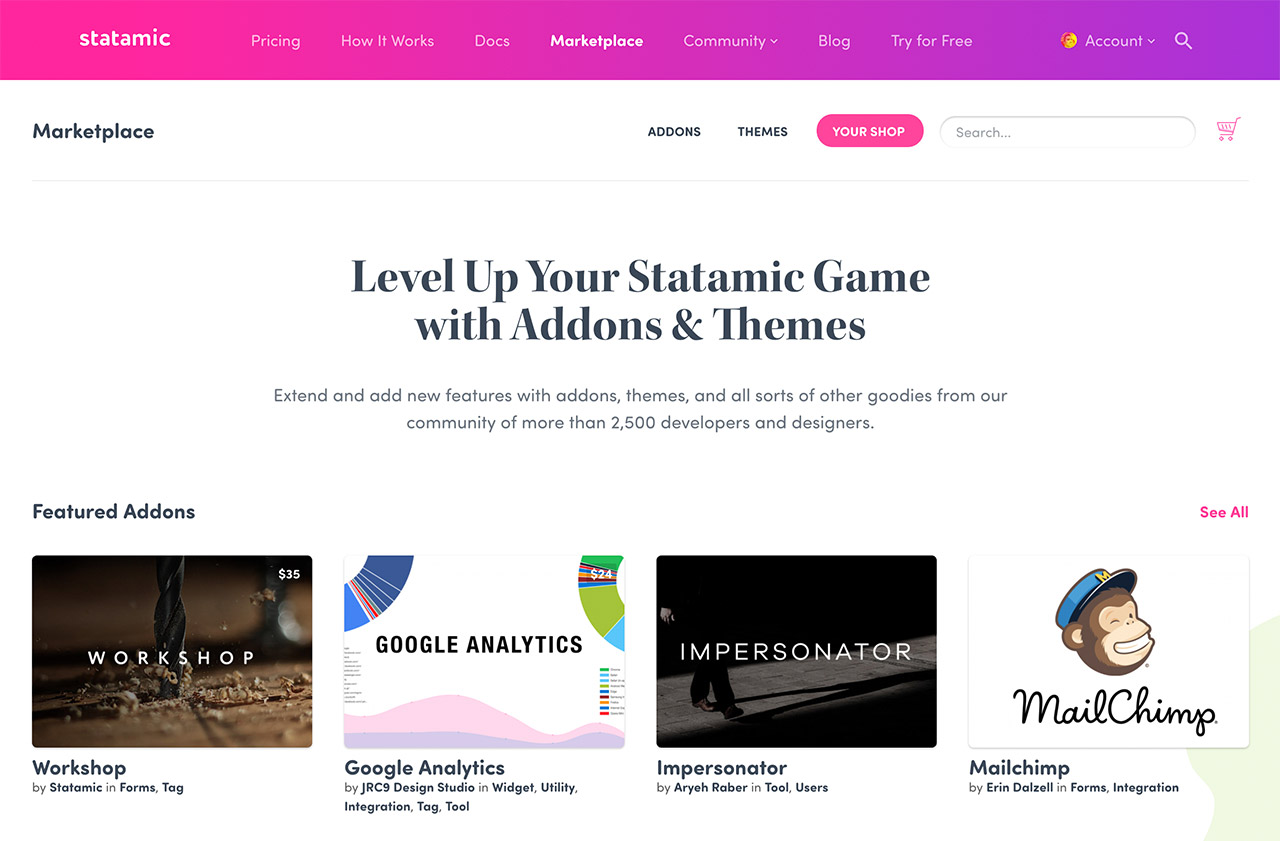 The Marketplace is the authoritative spot for all Statamic addons and themes, both free/open source and paid/commercial.
Everything is integrated with your existing statamic.com account and all paid products are kept in your account just like Statamic licenses.
So if you're interested in listing Statamic bits and bobs, open up a shop, connect your Github account and you're off and running. Want to sell stuff? Connect your Stripe account, set a price for your products, and you're done. You keep 75% of all transactions, while the rest goes to covers fee, VAT tax when necessary, and supports ongoing development of Statamic and the Marketplace.
We've built dashboards, sales reports, order and customer lists, download counts, and all sorts of great tools for Sellers. We have an FAQs section to help any questions you might have about every little detail.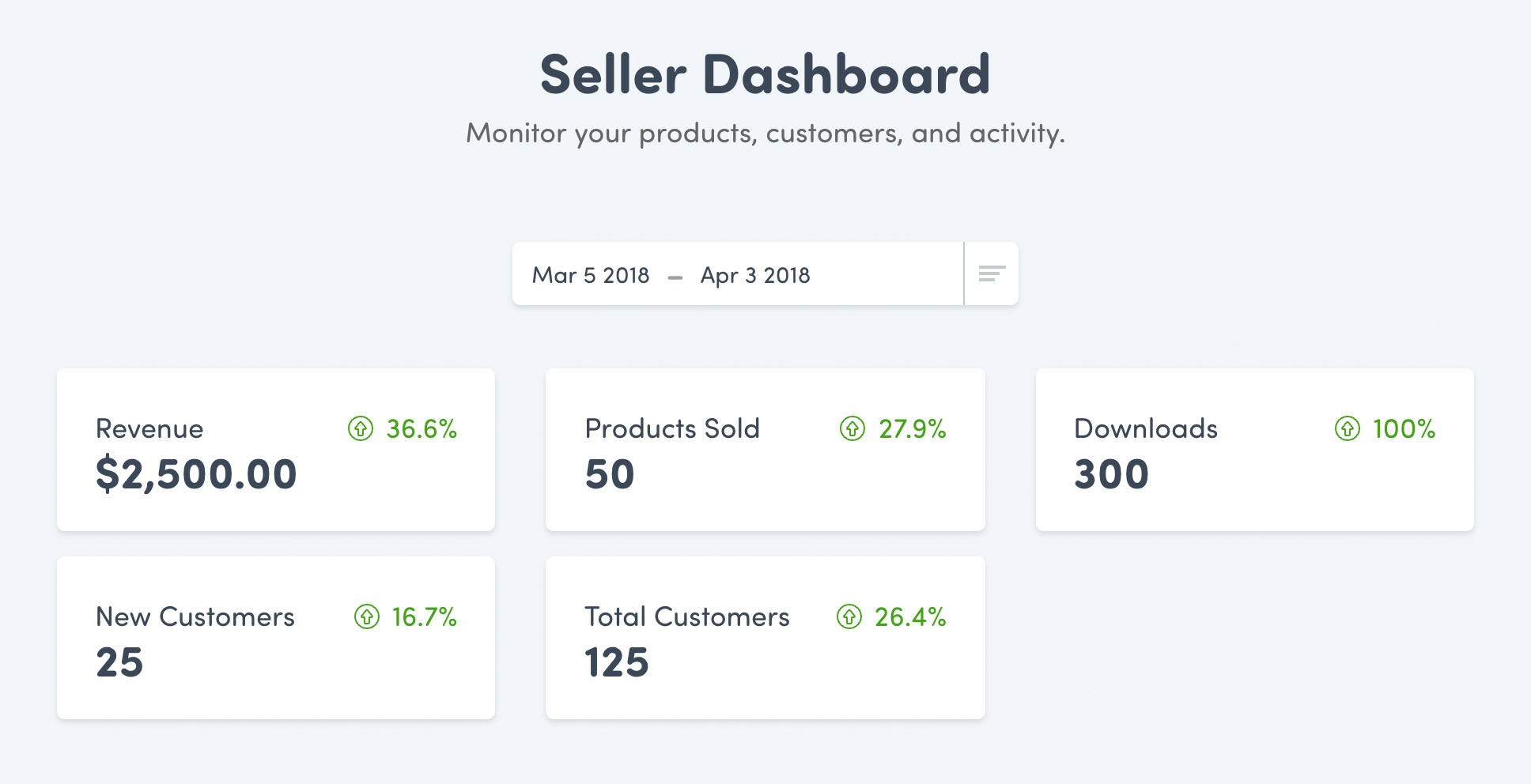 New first-party addons are on their way, and we have a roadmap full of great new features coming to the Marketplace over the coming weeks and months. We hope that this will be a place that helps the community in all sorts of new ways as Statamic continues to grow and support an ever increasing number of developers, companies, and websites.
We hope you love it.