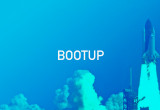 Bootup
Minimalistic Bootstrap (4) theme including Gulp build-process.
Michiel Zoer
Free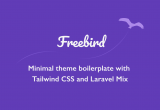 Freebird
Minimal theme boilerplate with Tailwind CSS and Laravel Mix build system
Austen Cameron
Free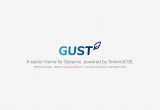 Gust
A powerful starter theme with support for TailwindCSS
Ben Furfie
Free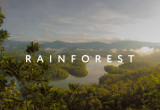 Rainforest
Create client invoices, process payments with Stripe, and even track your hours. Replace a whole SaaS app in one fell swoop.
Statamic
$25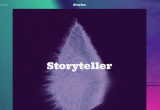 Storyteller
A writing-focused theme designed for beautiful, Bard-powered articles.
Statamic
Free