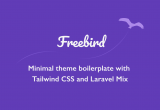 Freebird
Minimal theme boilerplate with Tailwind CSS and Laravel Mix build system
Austen Cameron
Free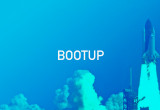 Bootup
Minimalistic Bootstrap (4) theme including Gulp build-process.
Michiel Zoer
Free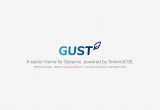 Gust
A powerful starter theme with support for TailwindCSS
Ben Furfie
Free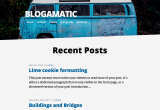 Blogamatic
A responsive, minimal, long form theme with a beautiful typography and a nice font scale, 2 color schemes, 6 pages
Emmanuel Beauchamps
$12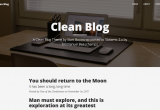 Clean Blog
A minimalist blog theme for Statamic 2.8 based on Bootstrap 3.3.7, suitable for personal or (small) company blogs. It features a blog index, an about page and a working contact page.
Emmanuel Beauchamps
Free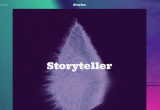 Storyteller
A writing-focused theme designed for beautiful, Bard-powered articles.
Statamic
Free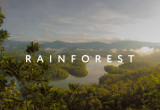 Rainforest
Create client invoices, process payments with Stripe, and even track your hours. Replace a whole SaaS app in one fell swoop.
Statamic
$25